After a long, nine-year wait,
the distinctive and delicious Cornish Pasty finally received Protected Geographical Indication (PGI) status last month
after receiving final approval from the European Commission. Now, after a similarly long wait, confidence is growing that beef and lamb produced in the South West could shortly receive the same protected status.
Meat South West
, which acts as an industry focal point with knowledge of most of the red meat activity in the region, first applied for the
Protected Geographical Indication (PGI)
status eight years ago, and hopes the wait will soon be over and red meat produce from the Westcountry will receive the same protected status already granted to beef and lamb produced in
Scotland
and in
Wales
.
Farmers in Devon and Cornwall claim beef and lamb reared in the South West tastes better because of a grass fed diet, and should the European Commission grant their produce PGI, it will surely help them by resulting in higher export prices and better sales.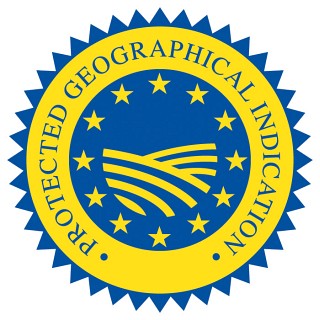 As a condition for carrying the PGI symbol on the meat's packaging, shown left, farmers will have to meet some set criteria and while the source animal doesn't have to be a native Westcountry breed - it does has to be born, bred, reared and grass-fed within the greater South West.
The application for PGI status will be considered by the European Commission later in the year, but the
Department for Environment, Food and Rural Affairs
(DEFRA) said it was optimistic a positive conclusion will be made by the end of 2011.
SEE ALSO:
European Voice
-
How arbiters of taste decide on quality
(31/03)
---