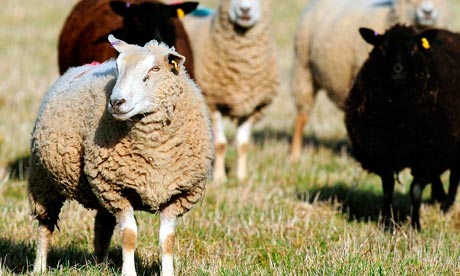 South West Conservative MEP
Julie Girling
has urged constituents to remain vigilant and continue to support their local farms throughout 2013 as the Schmallenberg virus continues to spread across the region.
The virus, first discovered in the UK just over a year ago, causes fatal birth defects in sheep and cattle and vets in the region have recently
warned the virus is poised to again rip through the West Country
reporting that up to 50% of some flocks were already affected.
Carried by midges, the first identified case in the region was in Cornwall in February last year and within a number of weeks
farms in Devon and Somerset were also reporting infections
. During a parliamentary debate in March 2012, Mrs Girling said the
Schmallenberg virus is a European problem and therefore requires a European response
.
According to testing statistics from the Animal Health and Veterinary Laboratories Agency
, there are currently 58 confirmed cases of Schmallenberg in Cornwall, 89 in Devon, 49 in Dorset and 42 in Somerset.
No illness has been reported to date in humans exposed to animals infected with Schmallenberg.
Mrs Girling, who is a member of the European Parliament's Agriculture Committee,
said
: "
Unfortunately, perhaps inevitably, SBV reached the South West last year and spread rapidly. A vaccine is under development but is unlikely to be available until next year's lambing season. In the South West, the lambing season is just beginning so we don't yet know the full extent of the disease's spread this year.
"
"
We need to make some decisions on how to deal with this disease. Over the last few years we have become used to dealing with Bluetongue in the UK which is an entirely airborne virus spread by insects. It was well known in other parts of the world and a vaccination exists, whereas Schmallenberg is a relatively new virus with very little research completed on its cause and spread,
"
she added
.
"I urge readers to continue to support their local farms throughout 2013; agriculture is the backbone of the South West and imperative to the future of our rural economy."
Labels: Julie Girling
---