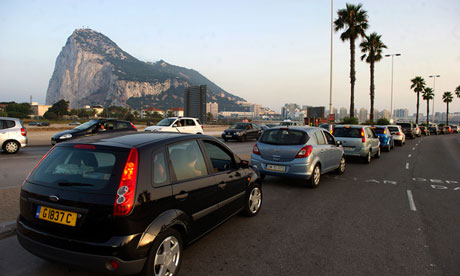 The
Government of Gibraltar has announced
a new complaints procedure operational from Thursday (22nd) for everyone who has been caught up in a queue at the border.
The information provided by this procedure will allow the Gibraltar Government to provide more accurate statistics to the European Commission and, if necessary, to prepare a court case. This procedure is open to people of any nationality who have suffered from the delays.
The latest increase in delays at the border have come about after the Spanish protested to the British Government after the Gibraltarian Government created a reef in waters just off the coast in a bid to protect the local fish stocks. The Spanish argue the man-made reef compromises the ability of their fishermen to make a living and as a result have toughened checks on the border which has slowed traffic.
From 22 August,
complaint forms will be available from the Government of Gibraltar's website
which should to be completed and sent to the Complaints Help Desk at the Gibraltar International Airport. Complainants will be required to provide their name, their address, their nationality and ID card or passport number. The form is available in English, French and Spanish, and may also be emailed.
---