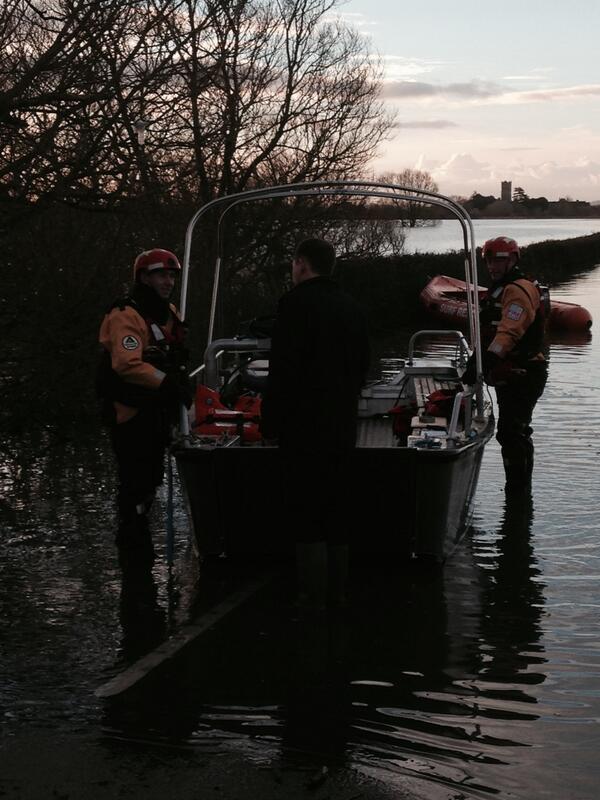 South West Liberal Democrat MEP
Sir Graham Watson
is calling on the UK government to urgently act and unlock emergency funds available from the European Union to help support those struck by the recent flooding across the South West.
Persistent rain over the past month has left thousands of acres of countryside flooded across Cornwall, Devon, Dorset, Gloucestershire, Somerset and Wiltshire. With major local rivers bursting their banks villages are cut off and many local roads have been impassable at one point or another.
Sir Graham has now called on the government to apply for aid from the
European Union's Solidarity Fund
to help rebuild communities devastated by the flooding. The funds have been used extensively to help communities across Europe and in particular for the devastating floods along the Danube river in 2010.
The fund, which has a budget of up to £414 million for 2014, was set up to provide financial assistance to EU countries struck by major disasters. To benefit from the EU Solidarity Fund, governments must submit an application no more than 10 weeks after the first damage caused by the disaster.
Together with other British Liberal Democrats MEPs, he has penned a letter to Environment Minister Owen Paterson and Flooding Minister Brandan Lewis calling for urgent action to ensure the UK benefits from the fund.
The
Somerset-based MEP commented
: "
We were told last year that the floods around the Somerset Levels in particular were a once in a hundred year event. Yet twelve months later we have even worse flooding. Thousands and thousands of acres of farmland under water across the west has caused chaos and misery for residents and businesses. These increasingly frequent extreme weather events are a sign we are beginning to feel the impacts of a changing climate.
"
"
It's time this ended once and for all. We must return to annual dredging of the rivers and banks for the sake of people's livelihoods and safety. Pressure is being brought to bear by local government, MPs and myself across Somerset to get this done. But let's make sure that once the waters recede, once the clear up has taken place, we see a real, long term solution to end what is now becoming an annual tragedy.
"
"We must also look into potential sources of EU funding for long-term infrastructure to help combat the problem at source – like dredging and flood management schemes – and structural funds and rural development funding are both possible sources of money for this. We also need to get our three Local Enterprise Partnerships together to apply for low-interest loans from the European Investment Bank."
Labels: Graham Watson
---